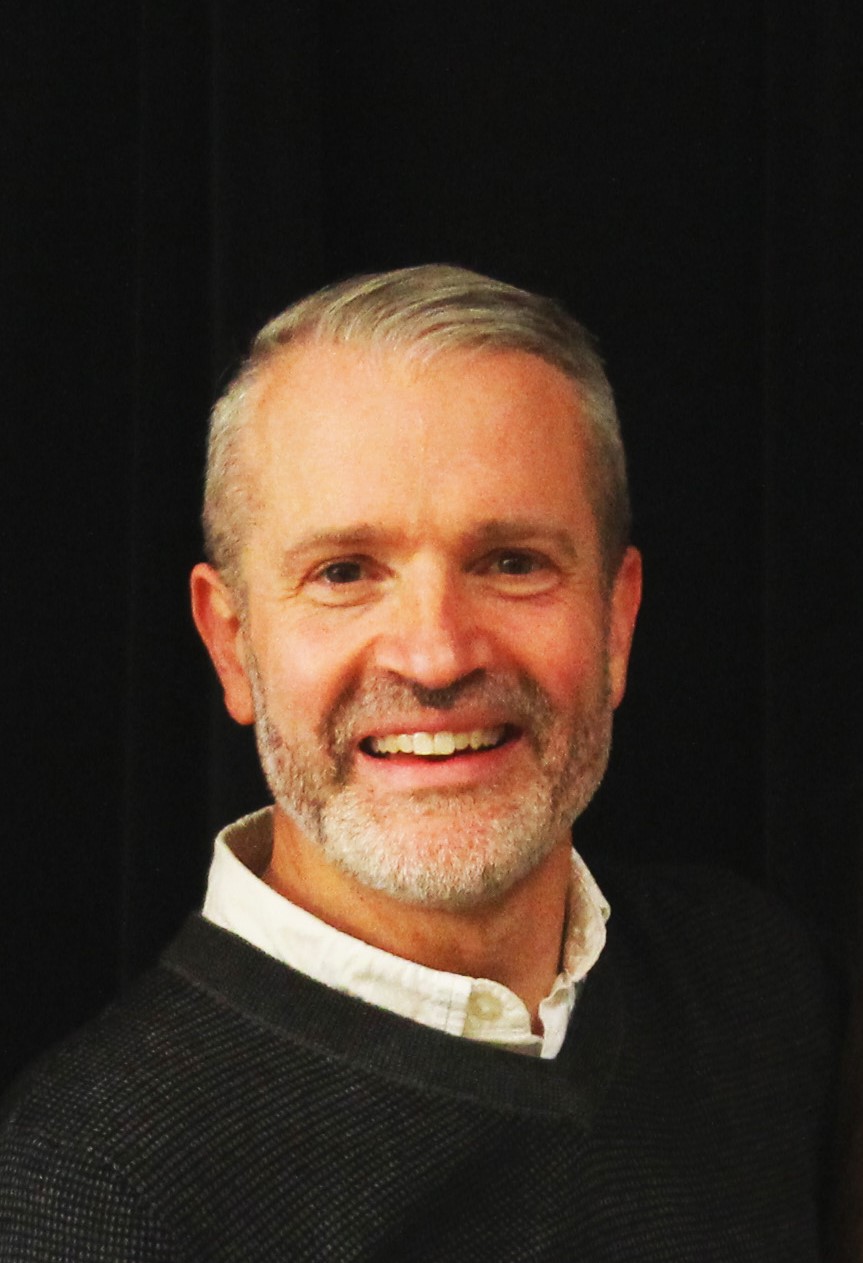 Benjamin J. Bailey
Teacher at Forest Hill Collegiate Institute Toronto
Toronto, Canada – 500+ connections
EXPERIENCE
Teacher
Forest Hill Collegiate Institute Toronto
Aug 2017 – present
Toronto, ON
– Delivered and co-authored curriculi in Civics and Careers, World Religions, and English Studies
– Volunteer work with the Media Club, Debate Team, and Girls' basketball team
English Teacher
Humberside Montessori School
Aug 2011 – Jun 2017
Toronto, ON
Politics Teacher
George Harvey Collegiate Institute
Oct 2009 – May 2011
Toronto, ON
Substitute Teacher
Sept 2008 – Sept 2009
Kingston, ON
Education
Queen's University
Master of Education (M.Ed.)
2006-2008
York University
Bachelor of Education (B.Ed.)
2003-2005
University of Toronto
Bachelor of Arts Honours (B.A.Hons.) Political Science
1994-1998
Aarhus University
U of T Study Abroad Program
1999
Licenses & Certifications
Ontario Teacher's License
Ontario Department of Education
Issued 2005

Photo album: Arizona Trip!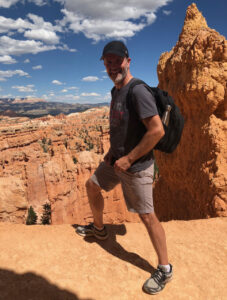 I'm smiling, but I'm just thinking *don't lean right, don't lean right*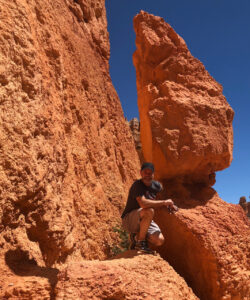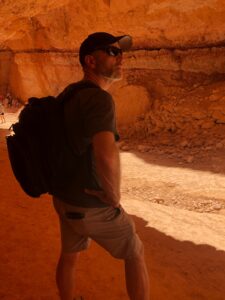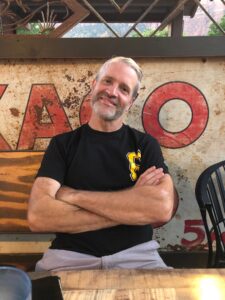 We ate at an awesome BBQ resto after the hike! Paul must've said something cute.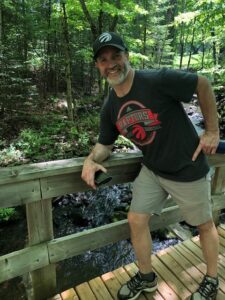 Day 1 of camping! (before the rain)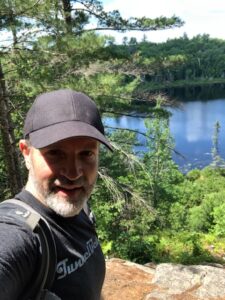 Day 2: Managed to take the camera from Paul for about 4.8 seconds.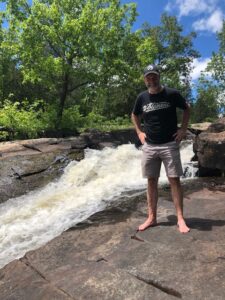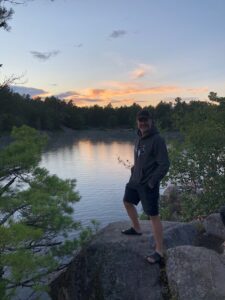 Paul made us go to the same spot as Pic #2 so he "could take a real picture of it."
From Ben's Literary Blog: 'my TOP 10 BOOKS of the last 20 years'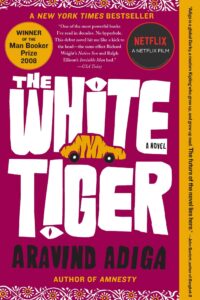 The white tiger
I remember reading this in one sitting on an August day in Port Perry, ON. Absolutely thrilling, and a resounding indictment of modern-day Indian society, and of the entire capitalist machine. Having been to some of the places described here, Adiga's words brought back smells and sounds beautifully. It's harsh and dark at times, but I think that's necessary. And for the folks who like to watch the movie versions of things, Netflix has now turned it into a film!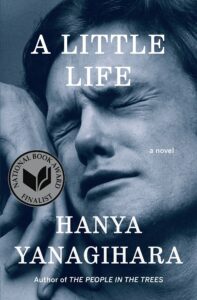 A little life
Truly a beautifully woven tapestry of a person's life, and one of the most touching LGBTQ+ stories I've ever read. This book is heartbreaking, nuanced, and dark, but trust me, it's well worth your consideration. Take a journey with these characters, and when you're done, you will truly feel like you're saying goodbye to old friends.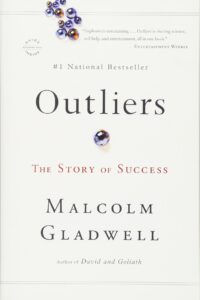 OUTLIERS
For those of you with an interest in the causes and effects of behaviour, and in this case–success. Gladwell expertly navigates what makes people more successful than others, and I'll tell you, you won't view the world in the same way after you finish this one. And if you like Malcolm, his journalistic background has yielded tons of other work, including a podcast I love to listen to on my runs!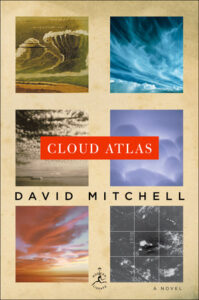 Cloud Atlas
What can I say to do this book justice? Mitchell's skill at creating characters and weaving the entire human symphony together is breathtaking. It's one of those ones where you go, "how the hell did he pull that off?" This is a book about humanity, and it expands from the Pacific Ocean in the 19th century, through to near-future Korea and a post-apocalyptic world. It takes a special Grade 12 class to do this one, but if they're up for the task, this is one of the most rewarding books to teach, period.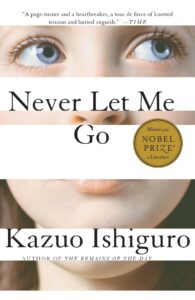 Never Let Me Go
If you thought you'd get through this without coming up against an Ishiguro, think again. Long-time followers of my blog know Ishiguro is one of my all-time favourite writers, and some of the most profound conversations about life, death, and love I've ever been a part of have arisen in classrooms with students, moved to tears by this beautiful novel.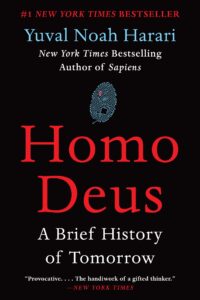 HOMO DEUS
The subtitle here is fitting, 'A Brief History of Tomorrow.' This is an expansive work highlighting the unique point in history which we've now entered, and Harari deftly outlines the path which humanity is walking down. I've reread his arguments here countless times since my first read. It'll make your head spin–and then you'll want to tell all your friends about it.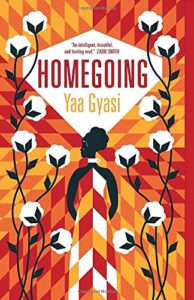 Homegoing
This is Gyasi's debut novel, which I only mention because you won't believe me after reading this unique, sweeping masterpiece about many generations of a Ghanaian family, split into two sides: one shipped off to America in chains, and the other remaining in an ever-changing Africa. It reads like DNA: structurally double-helixed, minutely intertwined, yet so personal and human, that it sent me on a search to uncover more about my own family history. An epic portrayal of how our forebears affect us, and live on in us.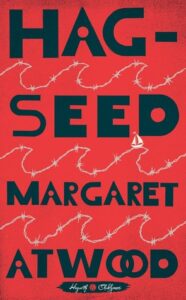 Hag-Seed
Now this is a fun one, especially if you're at all into theatre in Canada. A reimagining of Shakespeare's Tempest set in an Ontario prison, this is clever, hilarious, and magical. I couldn't put this down, and I was so charmed by Atwood's ability to shine new light on this story. Absolutely great for teens too–I will certainly be teaching this in the near future.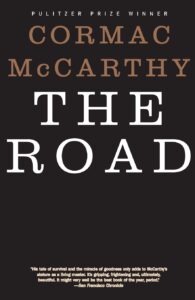 The Road
If there was such a thing as prose that is ashen, McCarthy's done it right here. A father and son try to survive in a bleak post-apocalyptic landscape, and despite all the despair in this novel, I think it sends out a message of profound hope for humanity. Always timely, yet already a classic.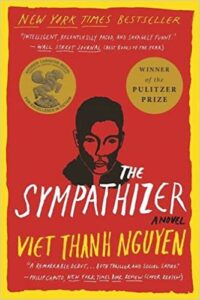 The Sympathizer
There's lots of stuff about the Vietnam War–but when did you hear from the viewpoint of the Vietnamese? Viet Thanh Nguyen has crafted a novel that has it all–it's an espionage thriller, an immigrant story, and a great look at multicultural identities wrapped in beautiful prose.