join us in expanding the Waterloo Region and canadian cultural scene through dance, theatre, and film by donating below!
Your charitable gift will establish culture and civic engagement in both the Waterloo Region and Canada, creating original theatrical experiences that break new ground. In order to continue reaching thousands of people with diverse and relevant stories, we kindly request your financial support.  Our success in producing national, local, and homegrown stories is attributed to our talented artists and generous sponsors.
We can't do it alone.
Your gift:
Provides artists with the resources they need to create groundbreaking new work right here in the Waterloo Region.
Allows us to reach hundreds of residents with diverse, relevant theatrical productions that entertain, challenge, and inspire audiences to aspire for greater things.
Creates access and opportunity for local and national artists to promote their work and our homegrown stories across our region and beyond.
Thank you for helping us establish The Waterloo Region as a leader in cultural creativity.
All gifts over $25 will receive a full charitable tax receipt.
To donate over the phone, please contact Alten Wilmot, Artistic & Managing Director at 519-505-5389.
To donate by mail, please print this form and return it with your cheque to our mailing address:
15 Rose Garden St.
Kitchener, Ontario N2B 3T1
Gifts of $10,000+ and corporate sponsorships receive customized benefits and program or production-specific recognition. Please contact Alten Wilmot, Artistic & Managing Director, at 519-505-5389, to discuss these customized major gift opportunities.
Unwrap Theatre is a registered charity, #70349 7289 RR0001.
Whatever you choose, your gift is greatly appreciated by all of us at Unwrap Theatre. Including our audiences!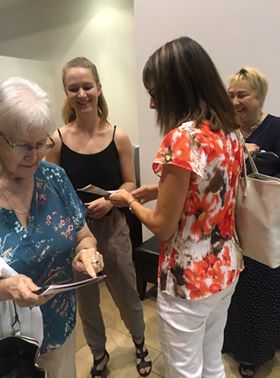 Many thanks to our past and current donors & sponsors
White Tiger Vintage Store
Boyd McDonald & Carolyn Arnason
David Isserlin
Cristine Scott
Mia Arcangeli
Jill Dolishny
William Trimble
Urban Alternatives
Annette Dimeck
Kate Short
Kelly Martin
Kristy T
Jeff Keller
Keith Boegel and Sharon LaFramboise
Bob McVicar
Bruce MacDougall
Catherine Duval-Russell
Allison Ference
Edith Covach
Karen Murphy
William Trimble
Larry and Marilyn MacNeill
Mary-Lu Zahalan
Natalie MacDougall
Laurel Brown
Pat Murphy
Jenna Ridpath
Louise Camilleri
Kathryn Teal