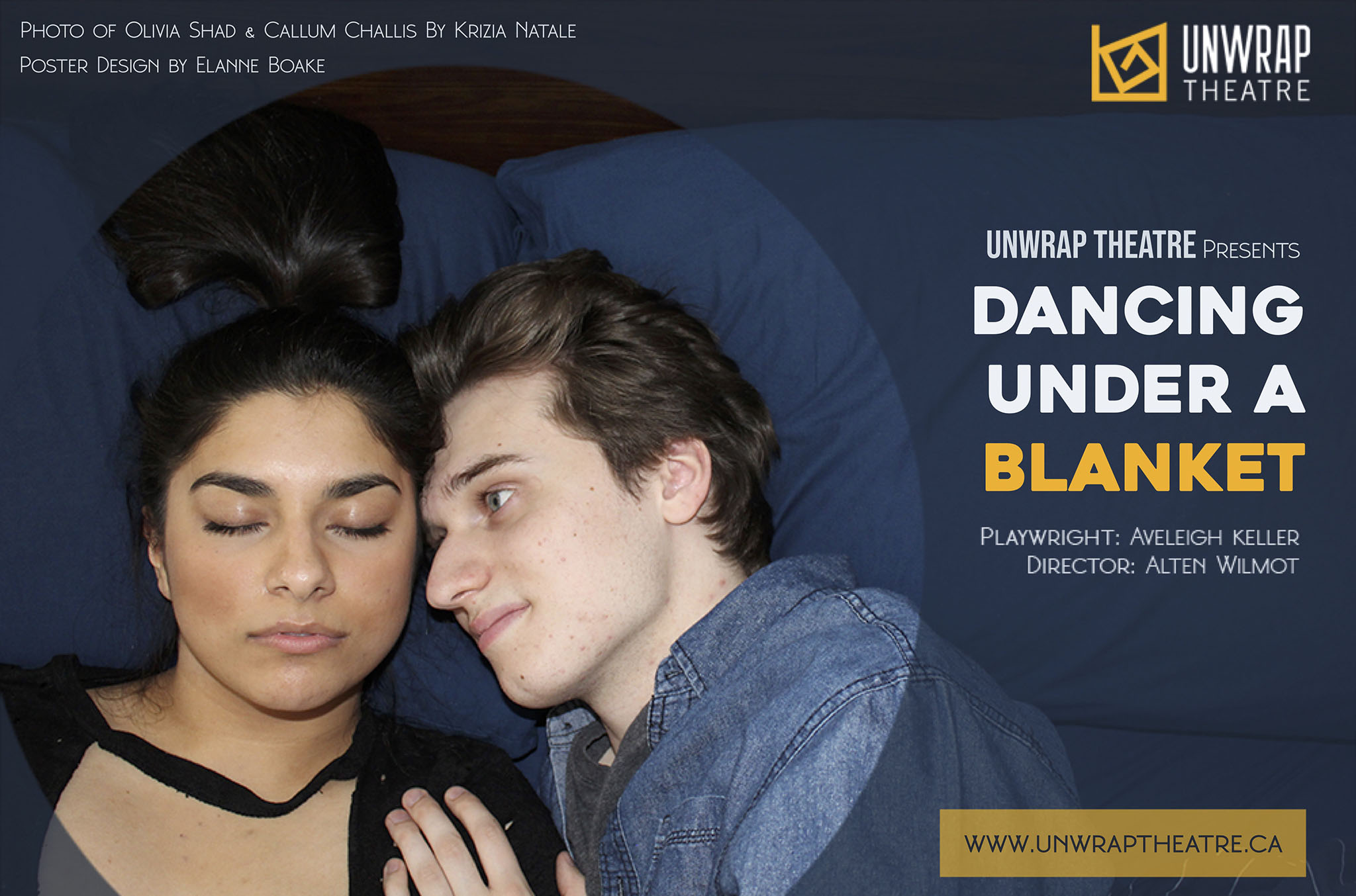 Dancing Under a Blanket
Aveleigh Keller | Playwright
Alten Wilmot | Director
Callum Challis, Olivia Shad, Daniel Allain | Actors
"Aveleigh Keller announces herself as a brave new voice in this smart time travel love story about the choices we didn't make." -Matthew Macfadzean 
Jamie has always been the guy that falls too hard, too fast. So when he meets Alice, he thinks he has found his future wife. The only problem is, Alice doesn't see it that way. So Jamie does what any other guy would do in this situation: Jamie tries again. And again. And again. Like all romantic leads before him, Jamie will keep trying until Alice is with him forever.
In a world where everything is available quickly and for delivery, we must grapple with the one thing that hasn't been made into an app: love.
Dancing Under a Blanket is a hilariously blunt and poignantly honest portrayal of casual sex in 2019.
PREMIERE
Dancing Under a Blanket premiered at the Registry Theatre in July of 2019.
Our first production!