Rhiannon Hoover; Affiliate Artist
"I use drag as a vessel to practice everything I love doing, both on and off the stage, all at once."
Lady Nova is an intergalactic dazzling diva who burst onto the Toronto Drag scene, immediately captivating audiences with her elegance and charm. Every performance feels like a stop on her world tour as she serves LIVE pop and RnB vocals, combined with her professionally trained dance skills. Her drag aesthetic is a cosmic explosion of inspiration including pop stars like Doja Cat, Lady Gaga and Beyoncé. 
Lady Nova considers herself to be a multidisciplinary artist, with an extensive background in musical theatre performance, directing, and makeup artistry. She takes pride in the many intersections of her identity, including being Black, non-binary and queer which heavily informs her artistry and activism. 
She's a superstar, baby!
Lady Nova is so excited to share that she will be releasing new music soon in collaboration with So Fierce Music! 
She will be performing her new music at "A Fierce and Fabulous Affair Pride Ball" on June 17th, an event also headlined by Canada's Drag Race winners Priyanka, Icesis Couture, and Giselle Lullaby. 
Use exclusive promo code "LADYNOVA" for a 15% discount at checkout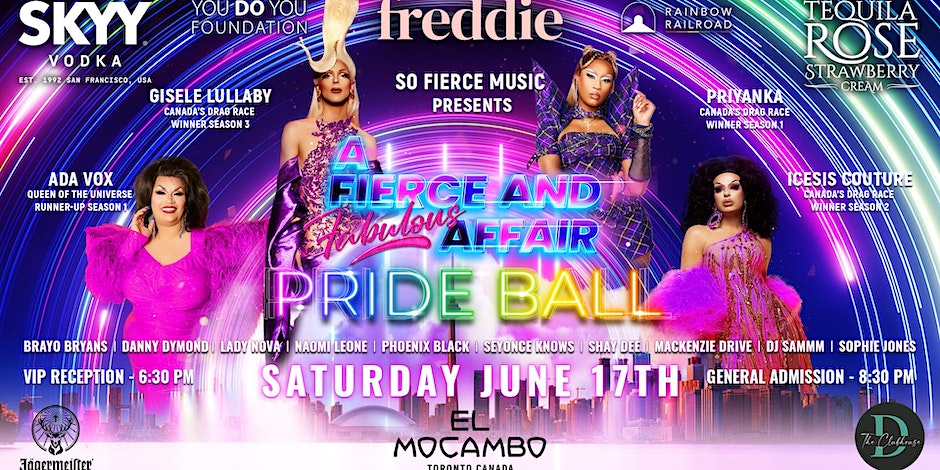 Favourite Drag Performance?
"My favourite drag performance was last June, during the finale of Absolut Empire's Ball, a major drag competition in Toronto. My drag family, also known as the House of Diamonds, conceptualized and choreographed the highest scoring group number for the evening. It was so important to the four of us because we were all newer drag queens on the scene, so this competition established us as being powerhouses in the community. Throughout the competition, a strong bond formed between the four of us which has been so valuable emotionally, and we've all grown so much together over the past year."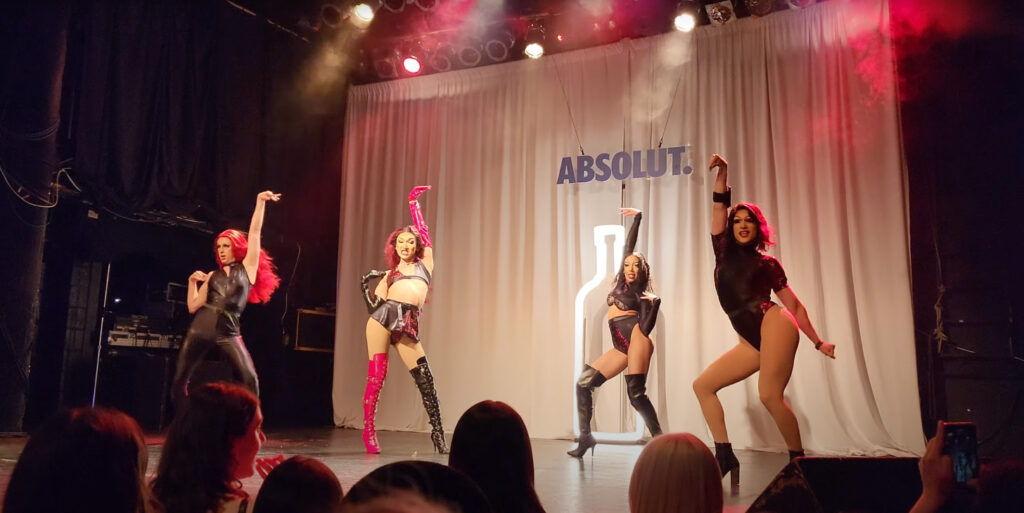 Favourite Drag Performer?
"My favourite drag performer will forever be Naomi Smalls. Her drag fully embodies the supermodel I wanted to grow up to be as a child, but through a queer perspective. She has also shown me so much kindness throughout the years which I greatly appreciate and admire, and her confidence continues to inspire me."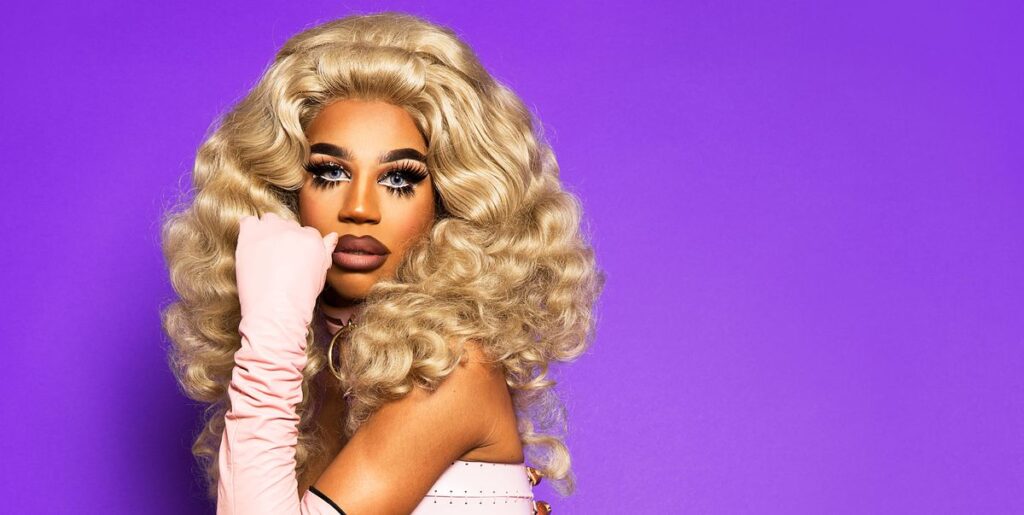 What motivates you to create?
"I feel most motivated to create new performance ideas when I'm watching other drag artists in the community. Drag is all about connection and feeling seen. It's so important to be constantly exposing yourself to inspiration as an artist, and that part of me is fortunately fuelled by my peers who I deeply love. As they continue to grow and elevate, I find myself wanting to do the same."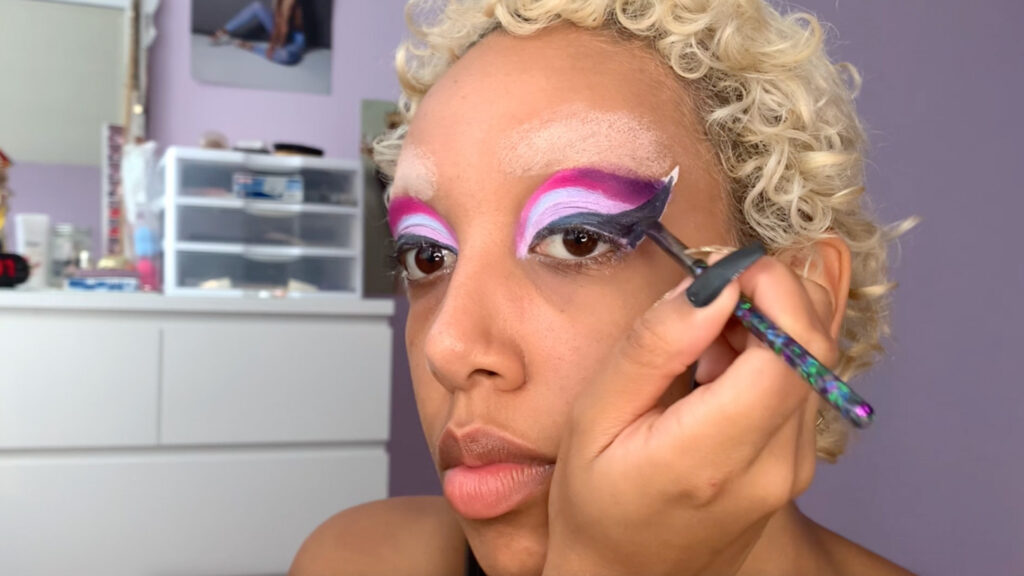 Has your style changed over time?
"My drag style has certainly refined itself over time as I gained more experience and confidence. I used to do my makeup very oversized and doll like, but I now understand what shapes and proportions look best on my face. I've also been able to invest more money into my wigs and costumes which elevates my looks. The most important shift in my drag has been discovering what makes my drag unique in the Toronto community. I've found the most success when I align myself with Doja Cat's aesthetic, and sing live which is where my drag currently exists, and it continues to grow everyday."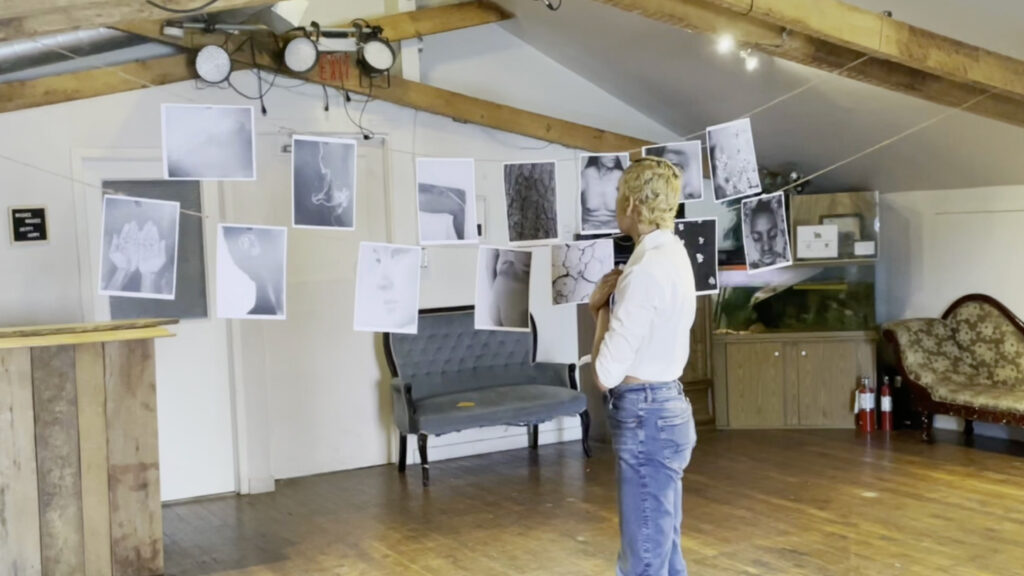 What do you hope to accomplish with your art?
"Watching drag has always filled me with such joy because it is a space where each artist has full creative control their performance. I always feel so inspired when witnessing these artists be authentically themselves, and I hope I can bring that same inspiration to others by simply getting onstage and living in my truth. I use drag as a vessel to practice everything I love doing, both on and off the stage, all at once. Although I'm not sure where my drag will  lead me, I know it is definitely a stepping stone towards my success."