Kaleigh Murphy; Affiliate Artist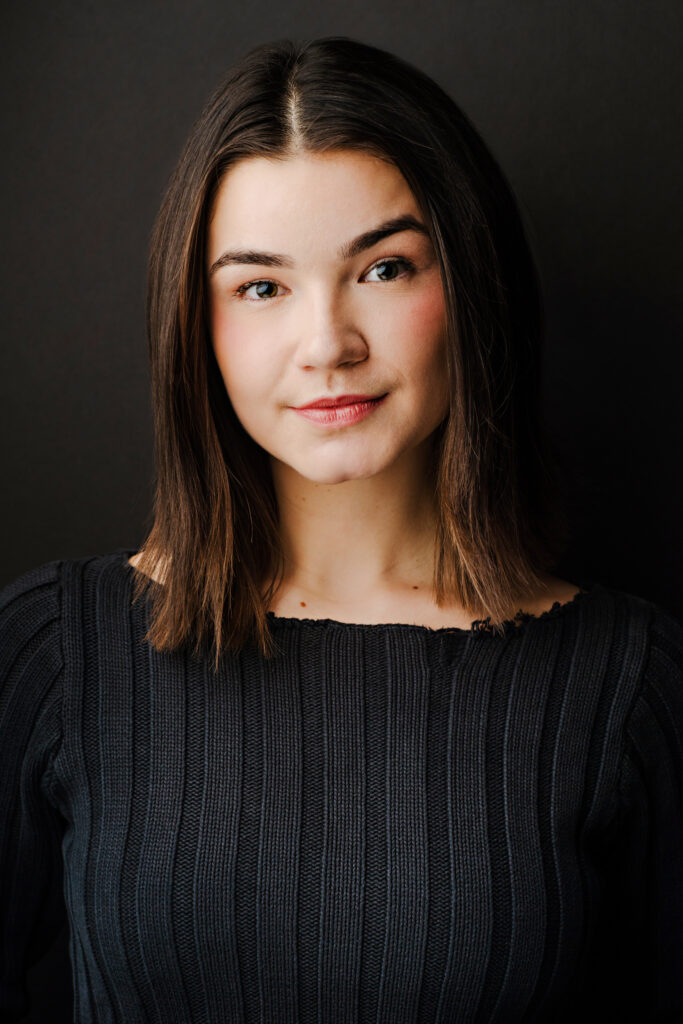 "… every time I choreograph something it gets embedded a bit deeper in my soul and body …"

Kaleigh Murphy is a multidisciplinary artist from Waterloo, Ontario based in Toronto, ON. Her artistic practices include acting, singing, dancing, choreographing, and directing. Some of her past credits include Berthe in Pippin, Clementine in Almost a Full Moon (Theatre Sheridan), and creating and performing in her first dance film, Collide. She is deeply passionate about collaborative creation leading to inventive storytelling in theatre and film. She believes that the most personal art is the most universal, and aims to bring vulnerability and curiosity to all of her work.
Favourite Dance Performance?
I watched every episode of So You Think You Can Dance growing up, and it was my first real exposure to professional choreography and dancers. A lot of the pieces have stuck with me my whole life because the show came at a formative time in my childhood, and it was one of the reasons I wanted to pursue the arts.
One of the dances I always come back to is Amy Yakima and Travis Wall dancing to "Wicked Game" by James Vincent McMorrow. Everything about the piece from the choreography to the execution, both technically and emotionally, is just flawless to me. The transitions are so smart, the way the two dancers interact, and the raw vulnerability that they both dance with are so enthralling. Every time I am creating something in a contemporary style, I will watch that dance and remind myself of the emotion that is supposed to lead a dance. It is perfectly technically executed, but truly the connection and TRUST the two of them have is my favourite part of the dance.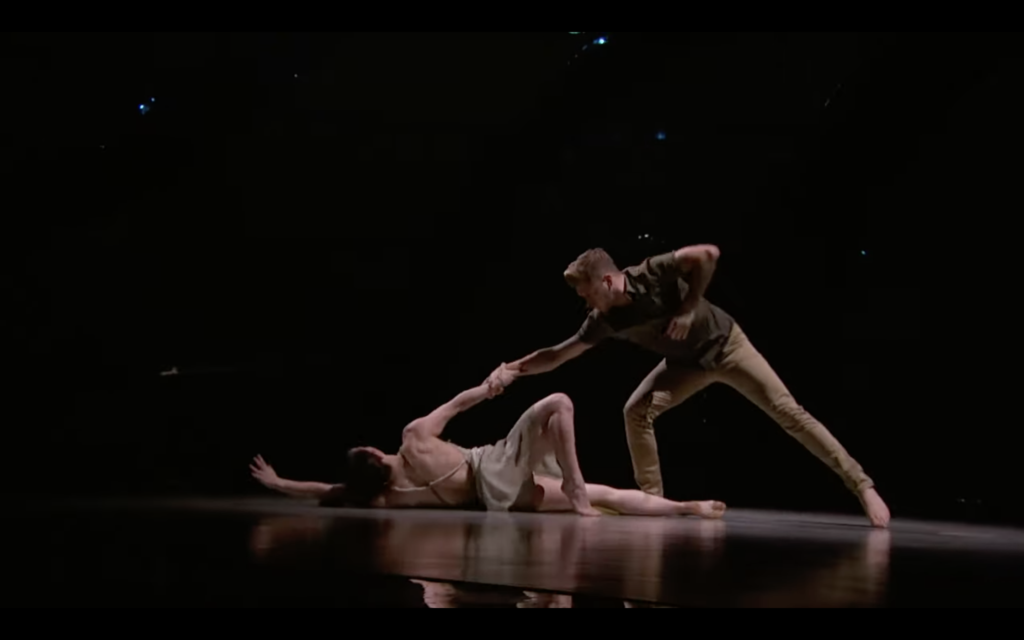 Favourite Choreographer and/or Dancer?
This is another "So You Think You Can Dance" answer but at this moment it is Ricky Ubeda. The first time I saw his "Skin and Bones" solo was something I will remember forever. I truly think anyone and everyone should watch it because it's so good so here's the link:
His musicality was unmatched, his movement related to the lyrics of the song without being too literal, and his lines were just as beautiful as moments he flung himself across the stage in contorted movements.
I remember that moment because I felt like his choreography elevated the already beautiful song to new heights. That is definitely one of his superpowers – to find new ways to bring music to life in his movement. He has remained one of my biggest inspirations with every new Instagram video showing me a different way the human body can move. He truly is an incredible dancer and wicked smart choreographer.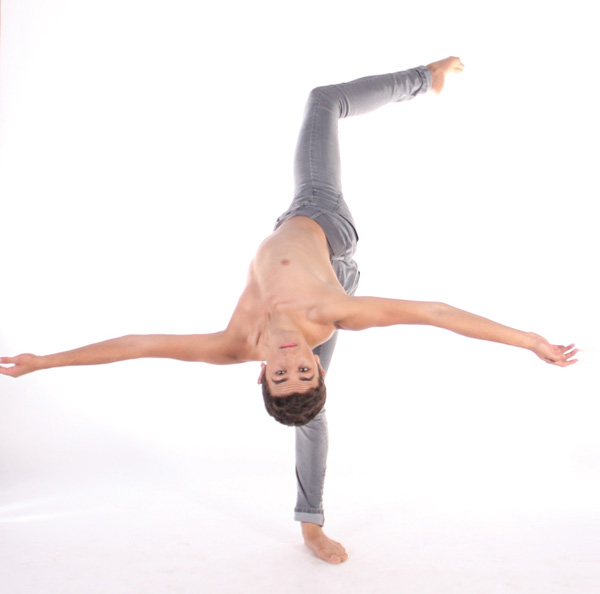 Favourite place to create?
Truly and simply in my room. It's my safe space, I know where everything is. It gives me inspiration because, with all the furniture and the personal items that live there, I am bound to find a new motivation or emotion.
A big open dance studio can sometimes feel overwhelming or cold, and my room gives me comfort which is a good emotional place to be in when you want to get vulnerable in your creativity.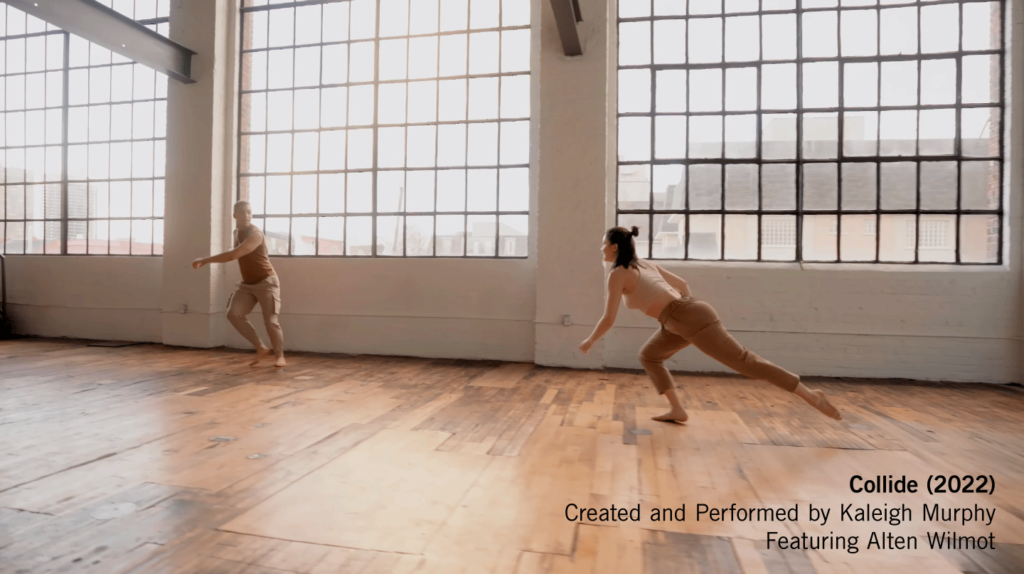 What motivates you to create?
Usually a piece of music. Sometimes I'll observe a piece of construction equipment or an animal or a tree and just wonder how it would move and I get creativity from that. But more often than not if a song is playing, I see movement in my head. Music is so creative and I love to let other artists inspire me and see how much I can find in their work to express in mine.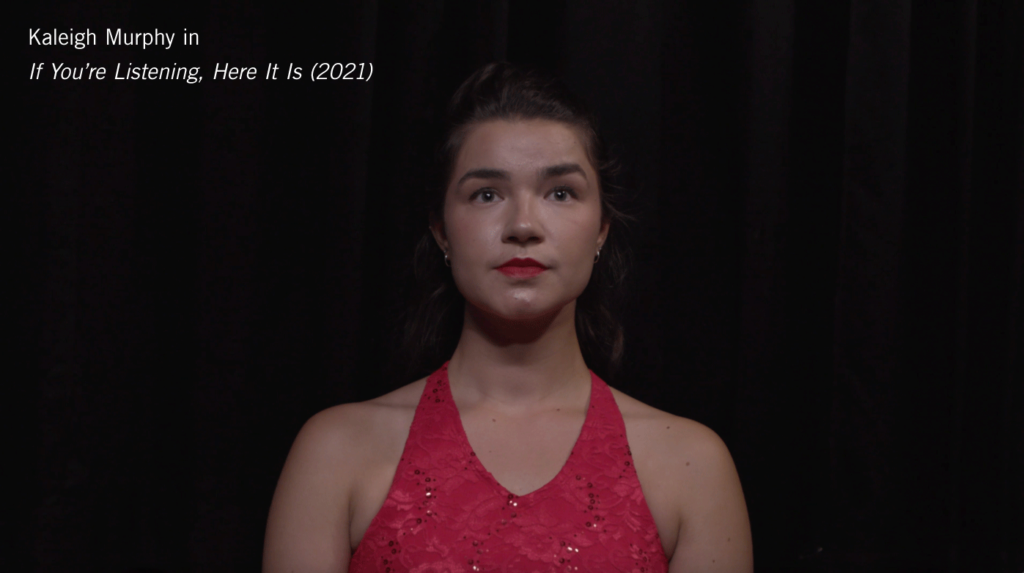 Has your style changed over time?
I think so. I think there are ways I move that feel good in my body and will always be present in my work (lots of leading from the torso and elbows, etc.) but there are ways my choreography has matured for sure.
I look back on videos of some of the first solo pieces I choreographed when I was 13 and I actually really admire my younger self for thinking of transitions and movement phrases I wouldn't think of now. However, I also see the youth in my movement choices and the way it
feels only skin deep.
As a choreographer, I like to pull things from my personal life to inspire me. So naturally as I keep on living and having more experiences, there is more to be inspired by. I think choreography has become so much more of who I am as an artist and a person that every time I choreograph something it gets embedded a bit deeper in my soul and body, so overall the pieces I put out now just have that richer, deeper knowledge and experience behind them. Which leads to more interesting storytelling, more unique movements and transitions, and more curiosity in their creation.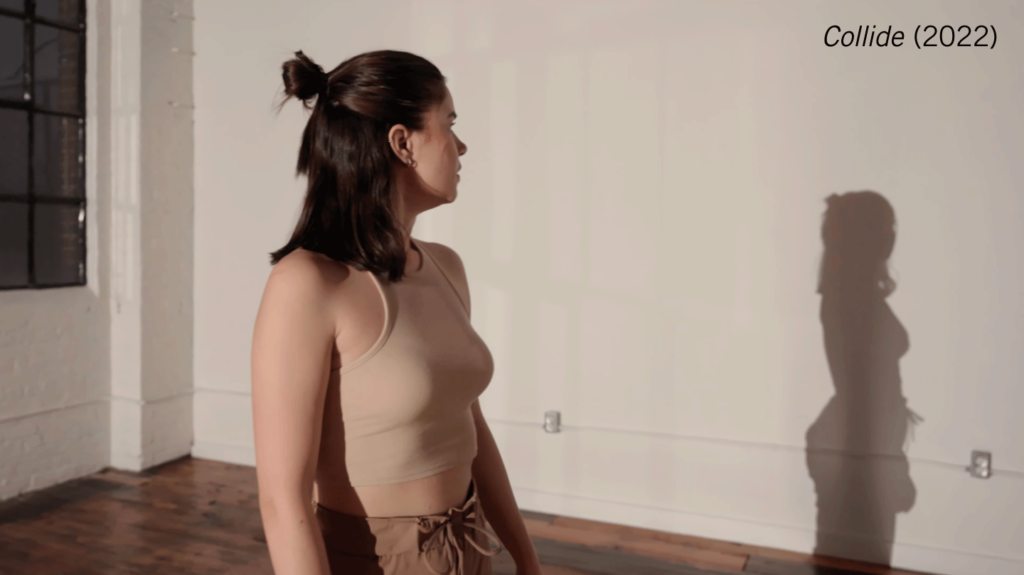 How do you get creative when you're feeling stuck?
Usually dancing with objects I'm not used to using (a bed, walls, desk, etc.) will inspire movement. Or trying to take everyday activities and put them into a creative motion can spark something. Doing those things makes me think differently and therefore makes me feel more creative because it's new.
Also a method I use especially for choreographing phrases is making a list of verbs, and then making a list of body parts, and randomly matching those lists up and seeing what I can make out of it. For instance, I flick with my nose and then I sink with my elbow. Breaking down choreography into small bits like that so it doesn't get overwhelming always helps.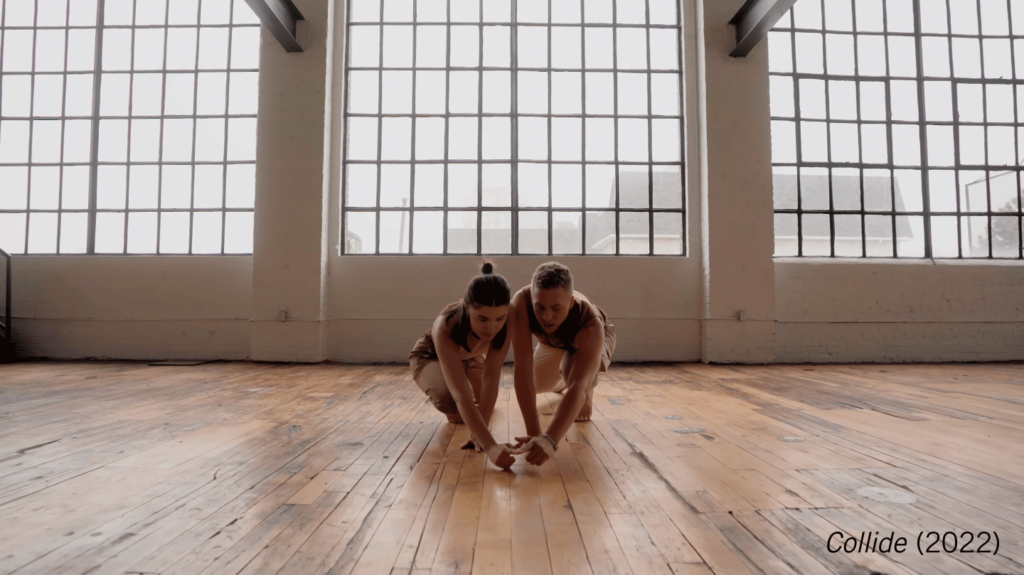 What do you hope to accomplish with your art?
Most importantly, like with most art, I want to accomplish a change in the audience, and leave them feeling different. I always hope that storytelling is at the forefront. I want to centre queer voices in my work. I want to always bring small or big personal moments to my choreography (to inspire one move or the entire piece), something that I know is there and basically has my personal signature on it.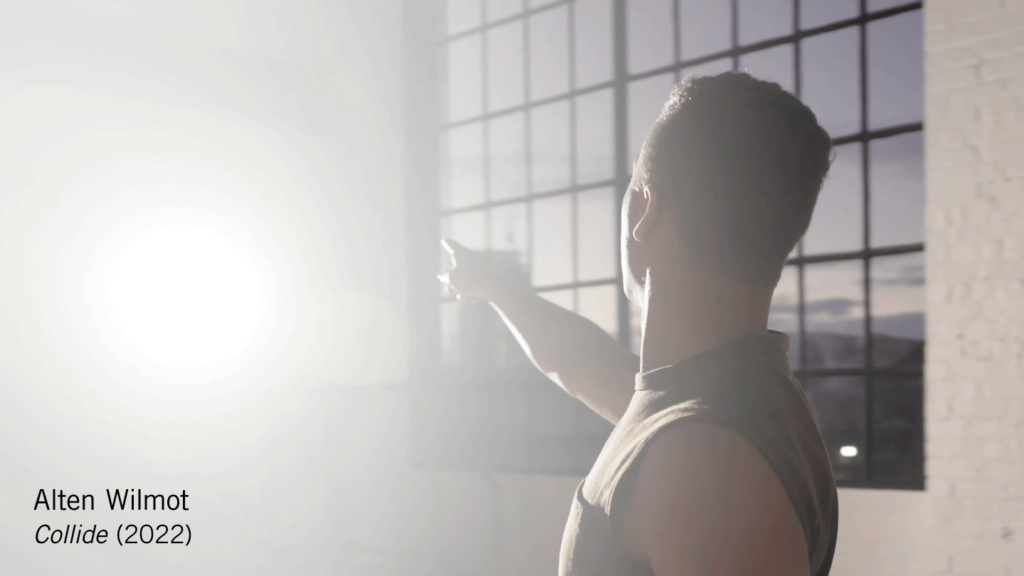 Who in your life inspires you?
My entire small personal community, but especially the other artists around me who just make it work. They're honest about how hard it can be and they're real about their struggles, but they're also incredibly hard-working and passionate, and speaking with them re-ignites the spark within me without fail. In this industry, sharing the burden so it's less heavy, and sharing the successes so they're twice as happy is the key.