Aveleigh Keller | Company Producer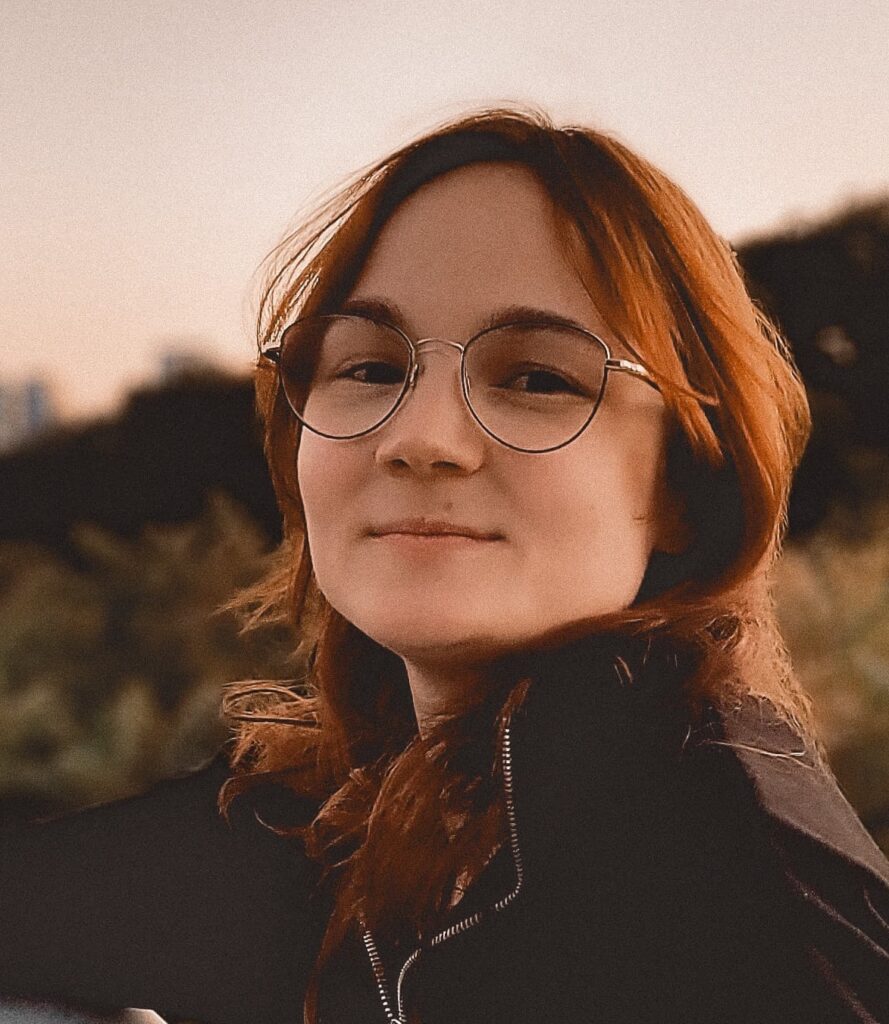 "If I can make people laugh with joy, scream with terror, and cause a fight in the car ride home – I will be content and can die happy."
A writer, director, and actor – Aveleigh has been performing professionally since the age of 10.
Currently working on multiple projects, she enjoys high stakes, non-linear storytelling from a female perspective. She writes morally ambiguous characters that you can fall in love with and cheer on, approaching storytelling from the belief that everyone is always trying their best, even if their best isn't enough.
Aveleigh's first play – Dancing Under a Blanket – was produced in 2019 to great acclaim. More recently, Aveleigh has been exploring different mediums of storytelling with digital media and film. Her directorial film debut was in 2021 with her film Blue Light Glasses – which she wrote, edited, and co-produced alongside Unwrap Theatre.
Aveleigh's newest short film WHAT I DID FOR LOVE will be touring film festivals across Canada!
After a young actress is rejected from her dream performing arts program, she crashes a class hoping to get in regardless – to horrifying consequences.

Inspired by her time as an actress in musical theatre, Aveleigh thinks it should be cathartic for both actors and non-actors alike. We've all wanted something so bad we ache just thinking about it. But have you ever thought what you'd do to get it? What would you do for love?
Make sure to follow @aveleighkeller on instagram, as well as @unwraptheatre to keep up to date on the film's progress!
Favourite screenwriter and why?
"I've adored Greta Gerwig since high school. Her writing always feels so vulnerable, like we're peaking into her soul and seeing the disgusting right alongside the beautiful. I love how her dialogue feels so natural yet stylized, and I will always cry during Little Women and Frances Ha. I would also put Jordan Peele up there. He makes films that are scary as hell while adding enough comedy that you're able to take a breath or two. His films dissects real life issues in absurd circumstances, exploring horrific societal issues that can only be truly understood through a horror lens."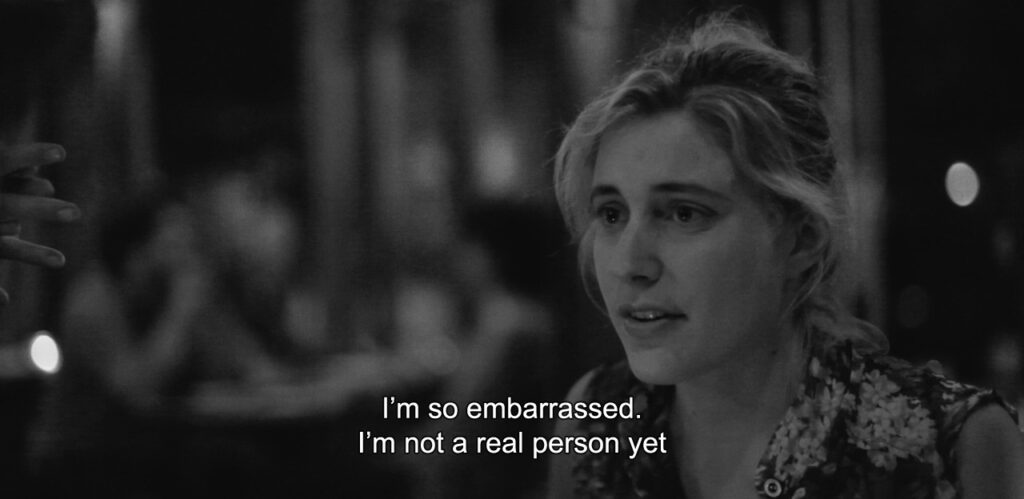 Favourite place to create and why?
"You can usually find me writing in a local cafe or bar – depending on the time of day. I find it really hard to focus when I'm home, and the novelty in a public setting can really help me get going. Honestly it works with anywhere – libraries, parks, go trains – as long as it's not home – I can write for hours. Shout out to @cafezuzuto for hosting my many hours of overcoming writer's block."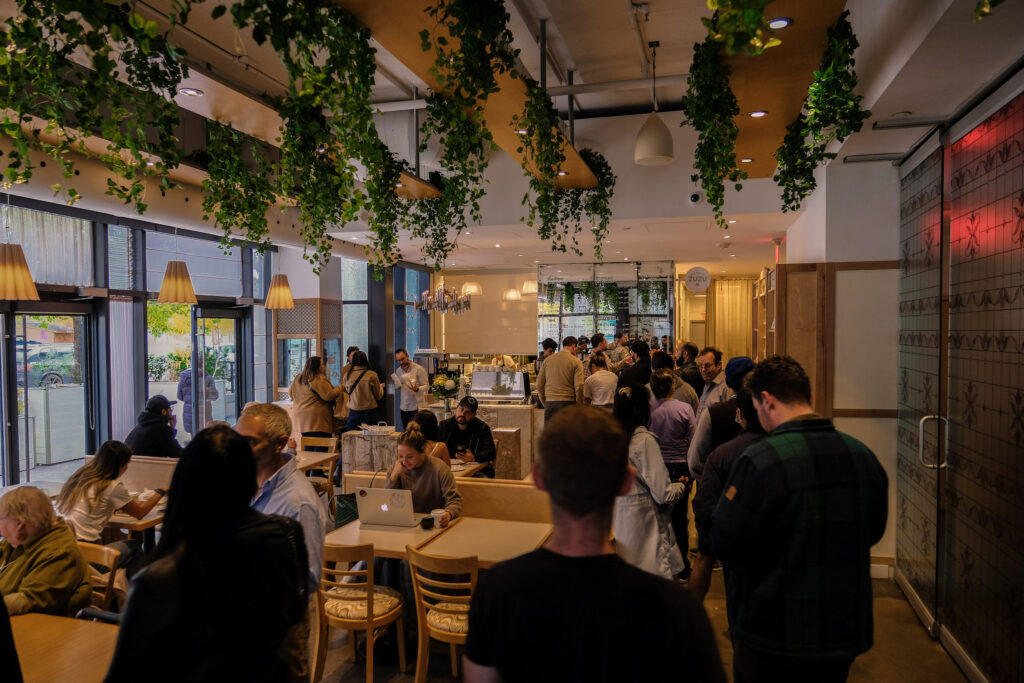 How do you feel creative when you're feeling stuck?
"I find a pen and paper and just start writing. Sometimes nonsense, sometimes character monologues. Something about a notebook feels less permanent and more raw/creative to me. It makes it easier to get the bad ideas out faster to make way for the good ones. But when I'm really blocked – a really good movie can break me out of a funk. Whether it inspires me or at least takes my mind away from the story, it works well. Really anything that can give my brain a break from the story is great – long walks with themed music, making dinner with my partner, having a friend over for drinks, a good book – all options."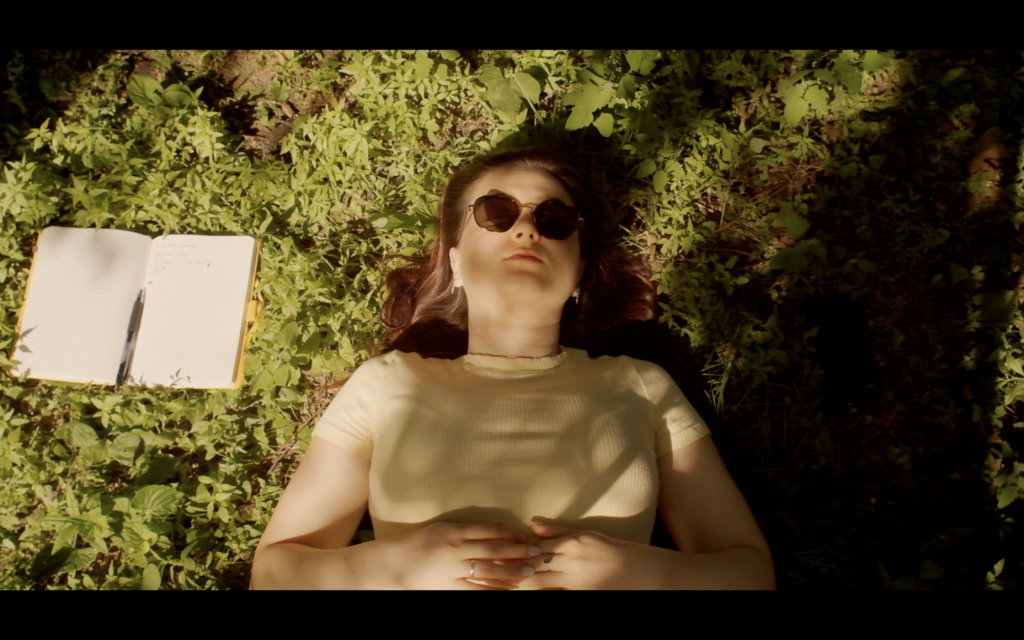 What do you hope to accomplish with your art?
"I want to make a really good story, ones that make people talk non-stop afterwards. I don't tend to look at my stories from an agenda standpoint, rather from two conflicting ideas that are both present in my head. If I can make people laugh with joy, scream with terror, and cause a fight in the car ride home – I will be content and can die happy."

Who in your life inspires you?
"I get really inspired from the do-ers in my life. The people that put themselves out there, knowing it could result in failure, and doing it anyways. Watching them reminds me to push myself out of my comfort zone – no matter how uncomfortable it feels. Of course I'm inspired by my family, friends, and my partner, Brad. They're my cheerleaders and always there for me on the days I feel like deleting my entire documents folder."