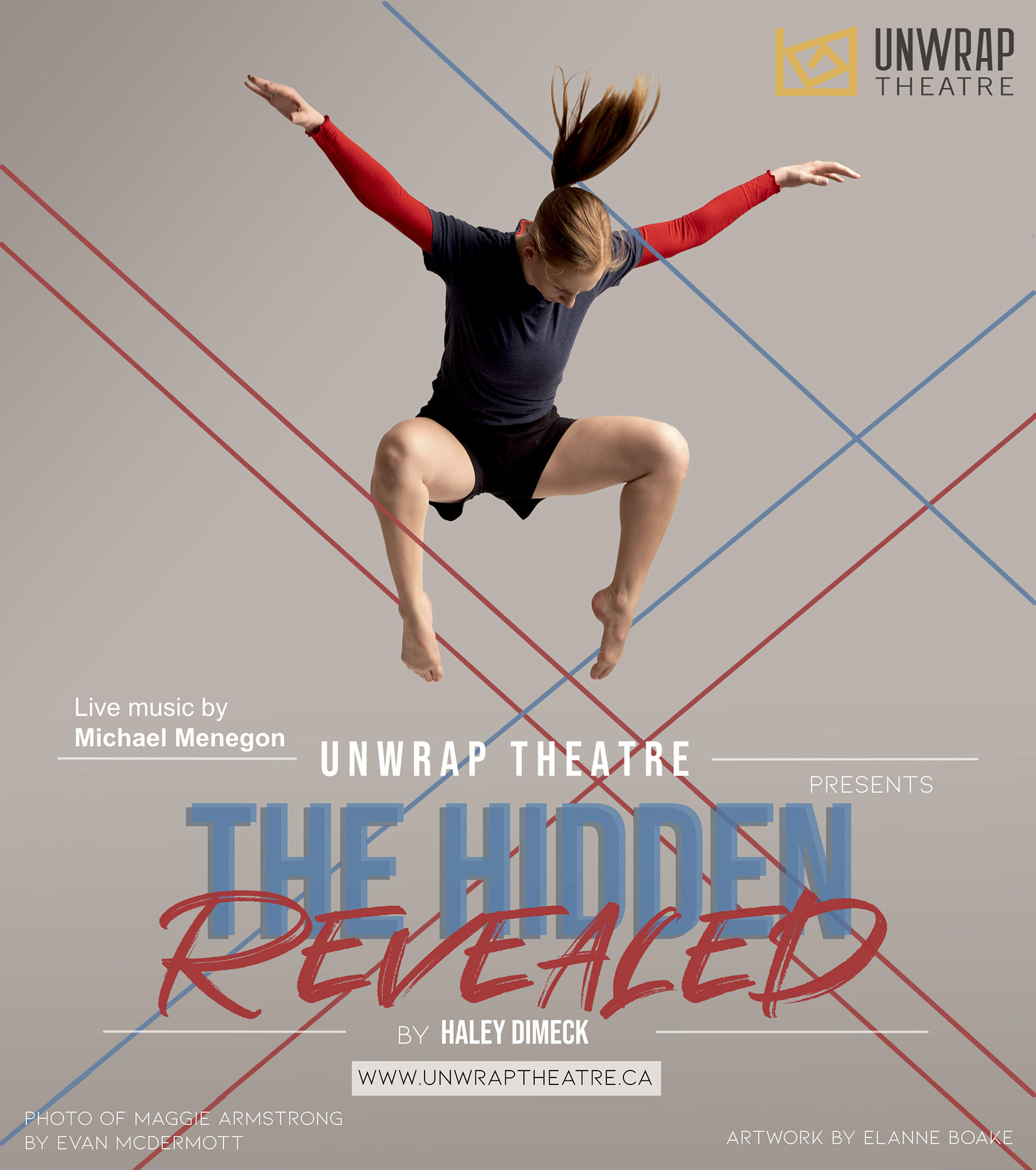 The Hidden Revealed
Haley Dimeck | Choreographer
Michael Menegon | Composer & Musician
Maggie Armstrong, Nicole Decsey, Maria Isabel Salgado, Andrea Rojas, Elanne Boake | Dancers & Collaborators
A compelling exploration of our behavioural patterns through contemporary dance.
An expansion of ​The Coin Toss,​ a four minute work crafted out of riskful first instincts and performed in 2017 at The School of Toronto Dance Theatre. The belief that these instincts are the elements which allow human consciousness to uncover new discoveries is further explored through ​The Hidden Revealed.​
What conduct is taken to break a cycle of repetition? Why is failure something we define? Why do we suppress our natural instincts?
A​ compelling exploration of human behavioural patterns, ​The Hidden Revealed​ is curious, colourful, and filled with virtuosity; performed to live music by powerful percussionist, Michael Menegon.
PREMIERE
The Hidden Revealed premiered at the Conrad Centre for the Performing Arts in August of 2019.