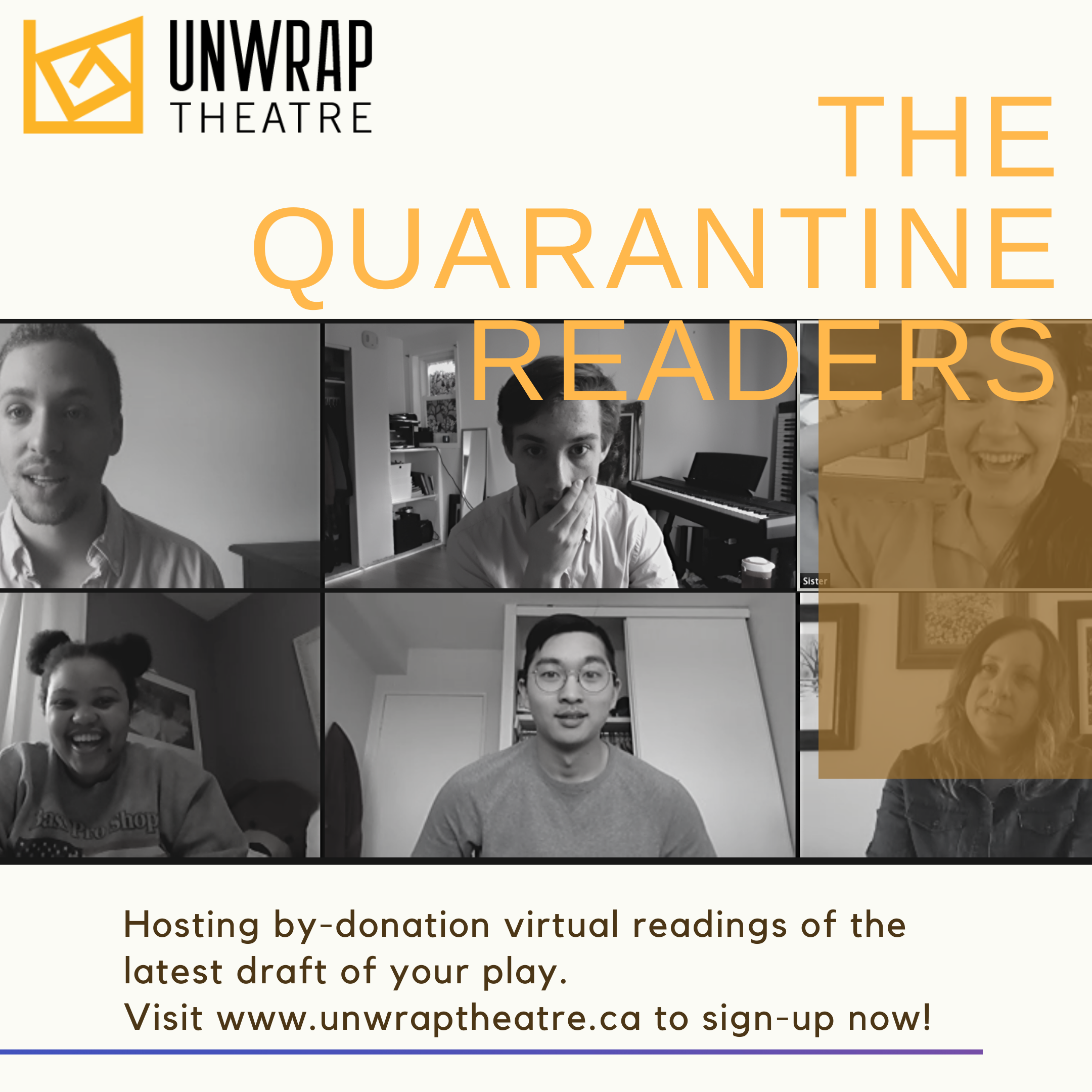 The Quarantine Readers is a COVID19 inspired project for writers of all levels of experience.  Registration is by donation – allowing us to recover lost revenue from our cancelled performance of "Hold Up… That Me?"  All donations over $20 will receive a charitable tax receipt.
The project hosts a virtual reading of your play, done by emerging and professional actors assembled by Unwrap Theatre.  We can read a full draft, a scene, or help explore in-the-moment!  Readings can be for the playwright only, by invitation, or open to a public audience.  
How it works:
1. Fill out the signup form below
2. Await your confirmation email with further details
3. Make your donation and mark your calendar!
*for music theatre composers wishing to hear their music sung and work sessions longer than three hours, please contact alten@unwraptheatre.ca
**readings open to the public will not be affiliated with Unwrap Theatre