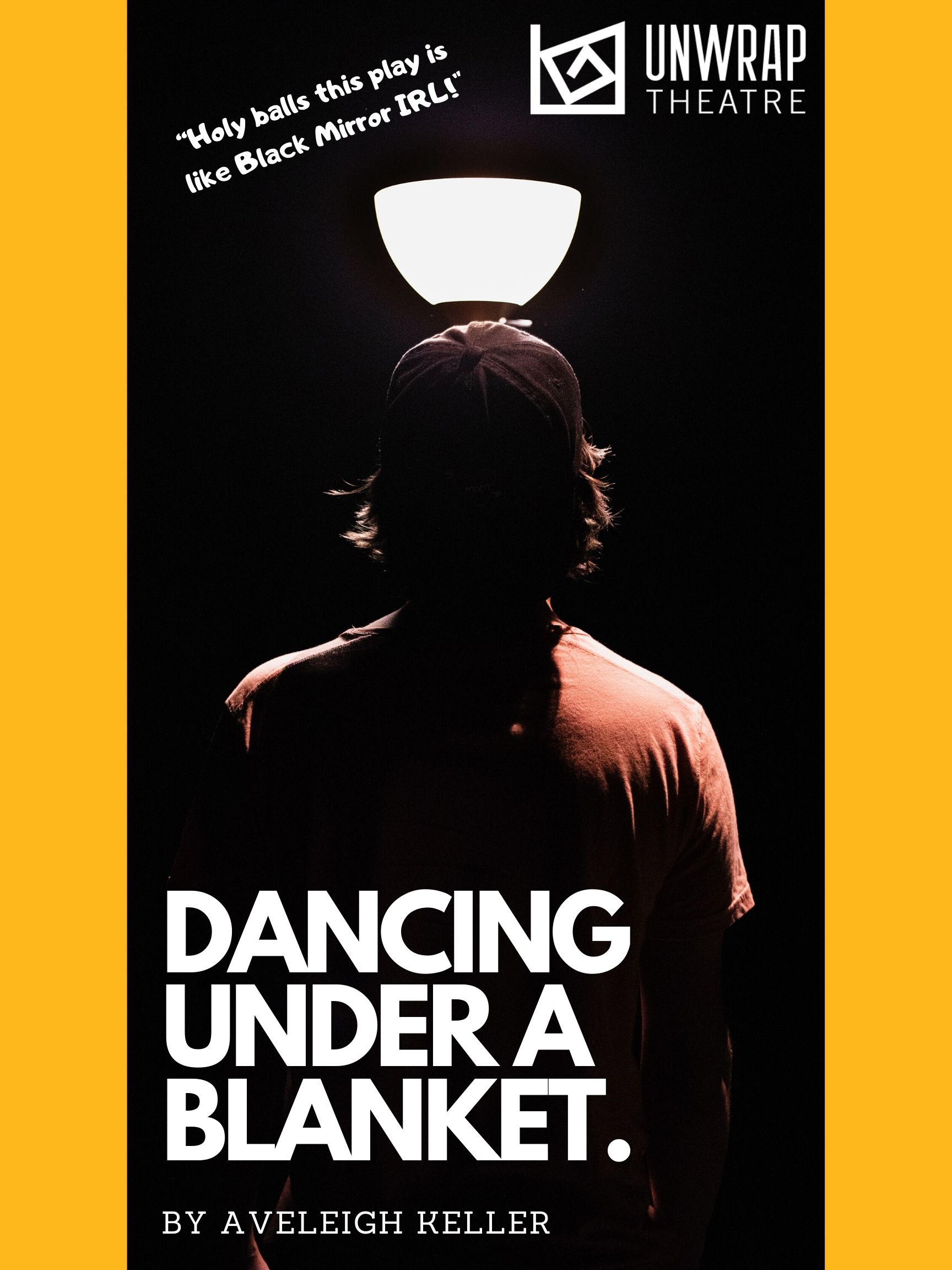 Dancing Under a Blanket
Aveleigh Keller | Playwright & Actor
Alten Wilmot | Director
Olivia Shad | Assistant Director
"Aveleigh Keller announces herself as a brave new voice in this smart time travel love story about the choices we didn't make." -Matthew Macfadzean 
Jamie has always been the guy that falls too hard, too fast. So when he meets Alice, he thinks he has found his future wife. The only problem is, Alice doesn't see it that way. So Jamie does what any other guy would do in this situation: Jamie tries again. And again. And again. Like all romantic leads before him, Jamie will keep trying until Alice is with him forever.
From adorable to tragic, this witty comedy leaves you with questions. Created by 20-year-olds, it's time-travel love story relates to a new generation like no other. It gives a window into generation Z's cynical perspective on idealized romance; bringing in new audiences while provoking the old.
"This play is like Black Mirror IN REAL LIFE.  It made me feel unexplainable emotions!  I related to the main character so much!  Congratulations to everyone involved and thank you for putting on a crazy show." – 2019 Audience Member
Venue
TBA
North Bay, Ontario!
trailer (2019 performance)